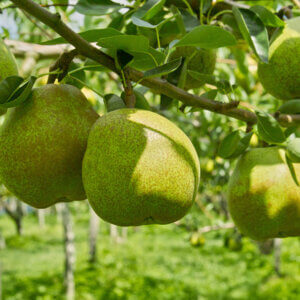 La france pear
from Yamagata
La france pear (Pyrus communis var.sativa)
The variety of European pear that is most grown in Japan. Among European pear varieties, the La France requires much work, as it flowers early but still takes time for the fruit to grow.
It is in season from October to November.
The ripening of the carefully grown fruit creates a strong aroma and viscous texture.