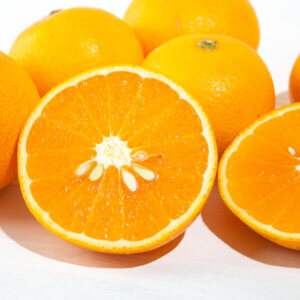 Kiyomi (Citrus Unshiu/Aurantium)
The peel is hard, but it has few seeds and the flesh is soft and juicy. As a hybrid of Japan's sweet citrus unshiu and the U.S.'s refreshing orange, it features the positive characteristics of both.
The main production areas are Ehime Prefecture and Wakayama Prefecture, and the fruit is in season from March to April.