Partnership Agreement concerning Aromas with Oita Prefecture
Ogawa & Co., Ltd. signed a "Partnership Agreement concerning Aromas" with Oita Prefecture and a "Partnership Agreement to establish a Research Center" with Saiki City, Oita Prefecture on August 23, 2019.
On the same day, the signing ceremony was held at the Oita Prefecture Office.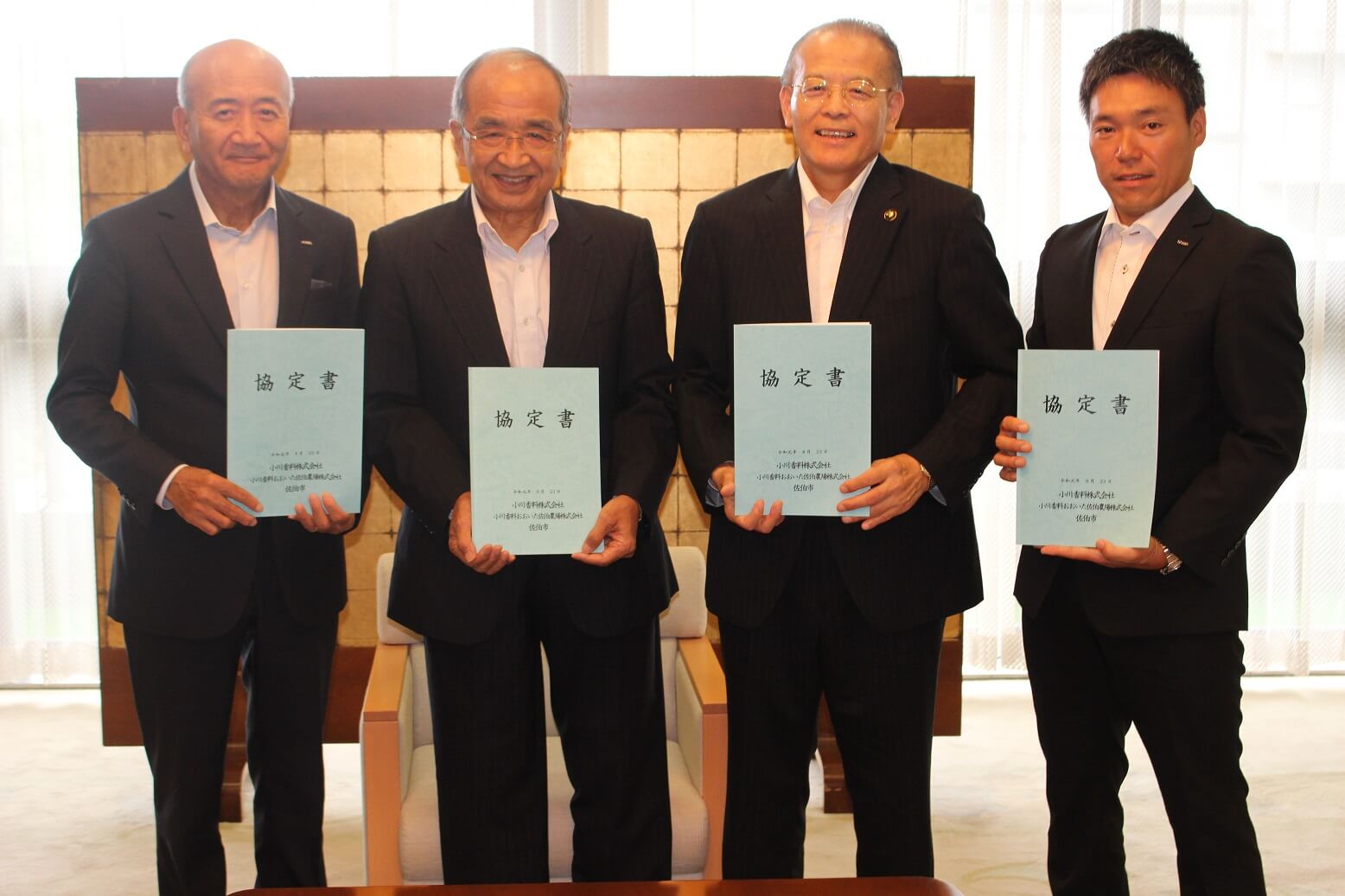 Ogawa Flavors & Fragrances Oita-Saiki Farm Co.,Ltd., which was established in Saiki City, cultivates LEMON with the great supports of the Oita Prefecture Southern Promotion Bureau, Saiki City, and the ZEN-NOH-OITA.
In addition, the Research Center is established to research and develop natural aromas, essential oils, and products related to aromas using attractive agricultural, forestry and fishery products from Oita prefecture such as LEMON, KABOSU, SHICHITOUI, and so on.
Ogawa & Co., Ltd. is commited to contribute the vitalization of the local economy and agriculture by applying the aromas derived from Oita Prefecture's specialties as consumer goods and tourism resources that help spread out and improve the brand recognition and value of local specialties and attract tourists.